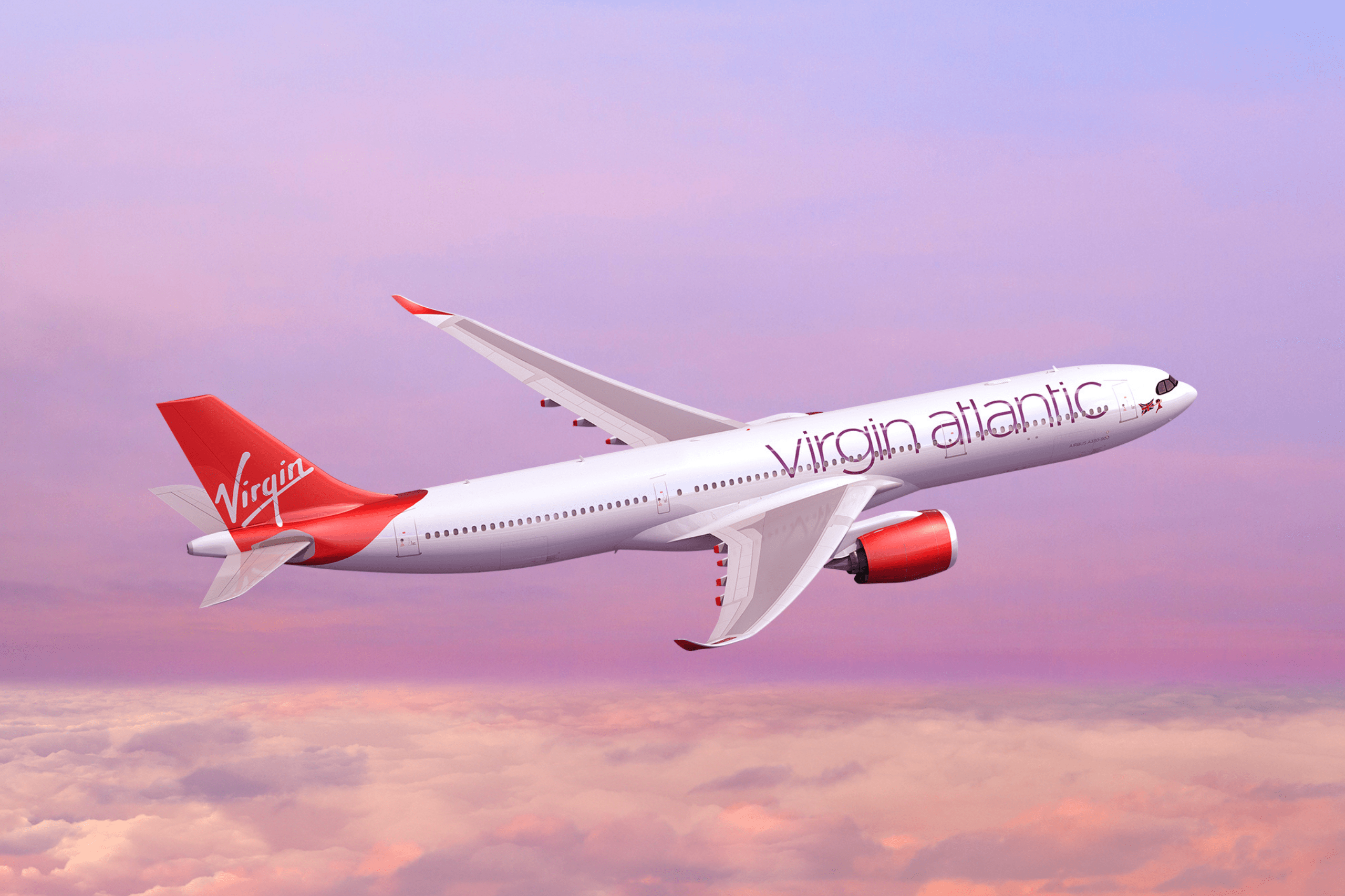 On this day, 22nd June in 1984, Virgin Atlantic took to the skies for the very first time! From its humble beginnings to becoming one of the UK's most popular airlines, join us as we soar into the history of Virgin Atlantic…
How it all began
The Virgin brand story started back in 1967, when Richard Branson launched Student magazine, aged just 15. Three years later, The Virgin brand was born. Richard launched Virgin Mail Order, which started selling cut price records in his Student magazine. By the end of the 1970s, Virgin had opened its first record store, as well as opening the first Virgin Records recording studio in Oxfordshire. This studio was called The Manor.
Fast forward to the early 1980s, the Virgin Atlantic story is a very interesting one! The story goes as follows; Richard Branson was waiting for his flight from Puerto Rico to the British Virgin Islands. The flight was cancelled due to a low number of passengers booked onto it. Frustrated that his flight had been cancelled, most people would talk to the staff, get on the next flight, kick back with a drink and wait. Not Branson, he hired his own plane, borrowed a blackboard from the airport and advertised $39 one-way flight to British Virgin Islands. He filled the plane and set off!
This gave Branson an idea. After being fed up with airlines that had little consideration for its passengers, he set out on creating an airline where customer service was the top priority. He got on the phone to Boeing and managed to get hold of a 747. Thus, Virgin Atlantic was born. Fast forward to 22nd June 1984, Richard and his crew set off on their first ever flight as Virgin Atlantic, flying from London Gatwick to New York's Newark Airport. The plane was appropriately called Maiden Voyager.
Customers at the forefront
From its very conception, Virgin Atlantic has always put its customers at the forefront of its operation, and even within its first decade of taking to the skies it was reimagining the customer flight experience.
Virgin Atlantic was the first airline to host an onboard bar area, where passengers could get up from their seat, grab a drink and socialise with others. Later on in 1991, Virgin Atlantic then offered individual screens to all their passengers across all classes, giving the power to choose their own in-flight entertainment.
An icon of the sky
The Virgin Atlantic planes and crew have always been instantly recognisable and have always been distinctively designed. It was common practice for airlines to deck their planes with a red tail fin and red jet engines.
Virgin Atlantic knew they had to have an edge on their planes to stand out from the crowd. For the last 35 years, Virgin Atlantic has used the iconic Flying Lady on their planes. Inspired by the pinup girls made famous by Alberto Vargas in the early to mid-20th century, these Flying Ladies were used to brighten up and distinguish these Virgin Atlantic planes.
The Flying Lady is set to be retired, being replaced by the new Flying Icons. These new icons will see both women and men making their mark on the Virgin Atlantic fleet, featuring a more diverse range of people to represent a more modern Britain. These new icons were introduced to eight Virgin Atlantic planes in 2021, with more on the way!
The cabin crew onboard Virgin Atlantic are equally as iconic as their planes. Their uniforms have gone through a few variations over the years but have always kept true to the Virgin colourway. Their first red uniform was designed by Arabella Pollen, a top designer during the 1980s.
In 1991 it was the turn of David and Elizabeth Emanuel, designers of Princess Diana's wedding dress. The resulting uniform design was known as The Emanuel and is still renowned as many of the crew's favourite ever design for Virgin Atlantic uniform.
The most recent version of the Virgin Atlantic uniform was designed by none other than the legendary Vivienne Westwood. Vivienne took inspiration from 1940s French couture, resulting in a modern yet classy latest edition of the uniform. This uniform is also the most sustainable so far, with 25% of the materials used being manufactured from recycled polyester yarn originating from plastic bottles.
Looking to the future
Virgin Atlantic is an airline focused on the future. The giant of the sky has partnered with biofuel producer LanzaTech, who are helping Virgin Atlantic utilise greener alternatives to standard jet fuel. In October 2018, Virgin Atlantic operated the first commercial flight powered by LanzaTech's sustainable fuel.
LanzaTech's process for producing this sustainable fuel involves capturing carbon-rich gasses from the factories making the steel for the planes! This is brilliant for the UK as it supports our steel mills whilst also making our steel mills more environmentally friendly. This process has the potential to produce up to 125 million gallons per year, which would be enough to fuel all of Virgin Atlantic's flights leaving the UK, saving nearly one million tonnes of CO2 annually. This is equal to 2,100 roundtrip flights from London Heathrow to JFK Airport.
Furthering their sustainability efforts, Virgin Atlantic became the first UK airline to order the A330-900neo, one of the newest and most fuel-efficient planes in the industry. By 2024, Virgin Atlantic's fuel efficiency of its fleet will have improved by 32 per cent! As well as cutting the average aircraft age right down to just 5.3 years.
ANGiE and Virgin Atlantic
We are delighted to be able to offer Virgin Atlantic flights on our business travel platform. We are genuinely proud to partner with airlines that have our planet's future in their long-term plans. Get in touch with the ANGiE team today or book a demo with us and find out why we are the travel management company for you.