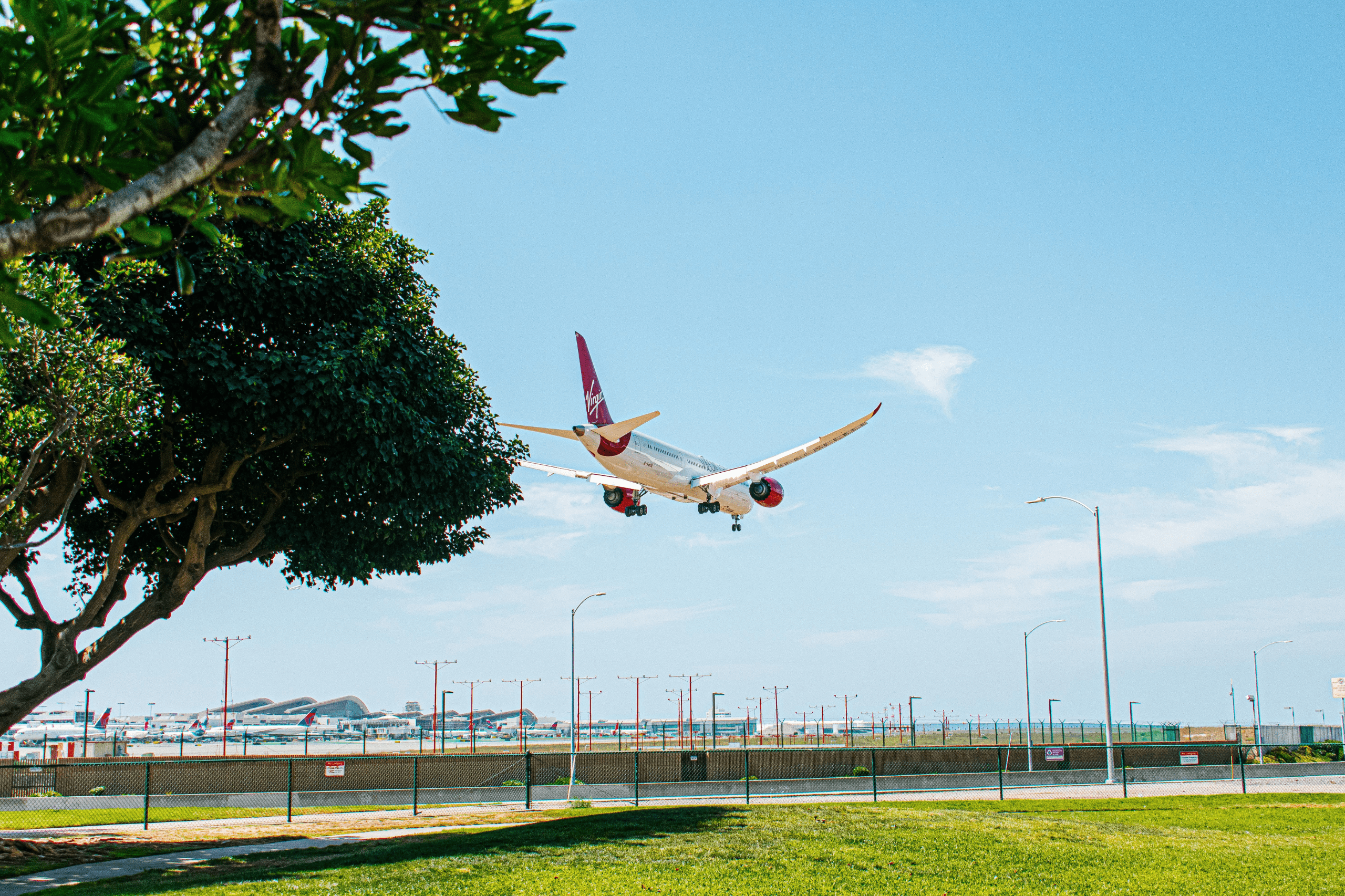 Here at ANGiE Travel, we are always looking for sustainable alternatives and seeing what our providers can offer in order to either lower or offset their carbon footprint. As a travel management company, it is important that we try to do our part. In the past few years, sustainability has rightfully become a priority for businesses around the world as we try to preserve the planet for future generations, emphasised further by the COP26 conference at the end of last year. Here are some ways in which our beloved industry is making moves to preserve the future.
Making aviation more sustainable
The aviation industry has made big commitments to becoming greener and preserving the planet for the future. British Airways is one of the airlines leading this charge to change. British Airways' parent company International Airlines Group (IAG) were the first airline group to commit to becoming carbon net-zero by 2050.
In the past few years, British Airways has invested money in updating their fleet of aircraft that are up to 40% more efficient than the aircraft they have replaced. They have also formed partnerships to support the development of sustainable aviation fuel and zero emissions hydrogen-powered aircraft.
British Airways has partnered with tech giants Velocys to build Europe's first commercial plant that can convert household waste into jet fuel by the year 2025. By investing in producing recycled fuel, British Airways are avoiding using landfills and are also reducing life cycle CO2 emissions by up to 100% compared to traditional aeroplane fuel. This commercial plant's sustainability efforts are equal to taking up to 40,000 cars per year off the road.
Since January 2020, British Airways has been offsetting carbon emissions on all its domestic UK flights, making all their domestic flights carbon neutral. They have also partnered with Pure Leapfrog so passengers can calculate and offset their international flights.
British Airways aren't the only British airline to be striving towards a better future. Richard Branson's Virgin Atlantic is also aiming to become net-zero by the year 2050. Virgin Atlantic is one of the founding members of the Jet Zero Council, a partnership between the aviation industry and the UK government to deliver zero emission transatlantic flight into the 21st century. This will be achieved through the delivery of new greener technologies and innovative ways to cut emissions. Another major airline, EasyJet, is also changing their processes to become more sustainable. It has been offsetting all of its carbon emissions from the fuel they use across their network since November 2019.
EasyJet, British Airways and Virgin Atlantic flights are available on our business travel platform. It gives us great joy to be able to offer travel from such forward-thinking airlines.
Electric trains
Aviation isn't the only method of transport that is making steps towards being greener. Rail travel has also made great strides towards a better future. Eurostar offers international travel between the UK, France, Belgium and the Netherlands. The Eurostar is arguably leading the way in terms of international sustainable travel. The trains Eurostar use are 100% all electric, meaning they consume no fuel!
The Eurostar uses 100% wind power to run their trains in the Netherlands, and they're on track to switching to 100% renewable energy in the UK, Belgium and France. They also managed to reduce paper ticketing in 2019 by 50% and staff even care for 9 beehives that they use to produce their onboard desserts!
Throughout 2020, Eurostar worked with initiatives across Europe, such as the Woodland Trust, Reforest'Action, and Trees for All to plant a tree for every train they ran across one of their routes. This commitment led to over 20,000 trees being planted in woodland areas in the UK, France, Belgium, and the Netherlands.
In November of 2019, the Eurostar also ran its first ever plastic-free train. It travelled from London to Paris, and there wasn't any single-use plastics onboard this service. A great testament in showing their commitment to the future of sustainable travel.
What you can do
When travelling domestically or internationally, there a little things that you can do to reduce your own and your company's carbon footprint. Simple things like having a reusable water bottle instead of buying plastic water bottles, bringing reusable tote bags on your travels instead of using plastic bags and see if you can download your tickets onto your phone rather than using paper tickets. They're only small things, but they can make a massive difference.