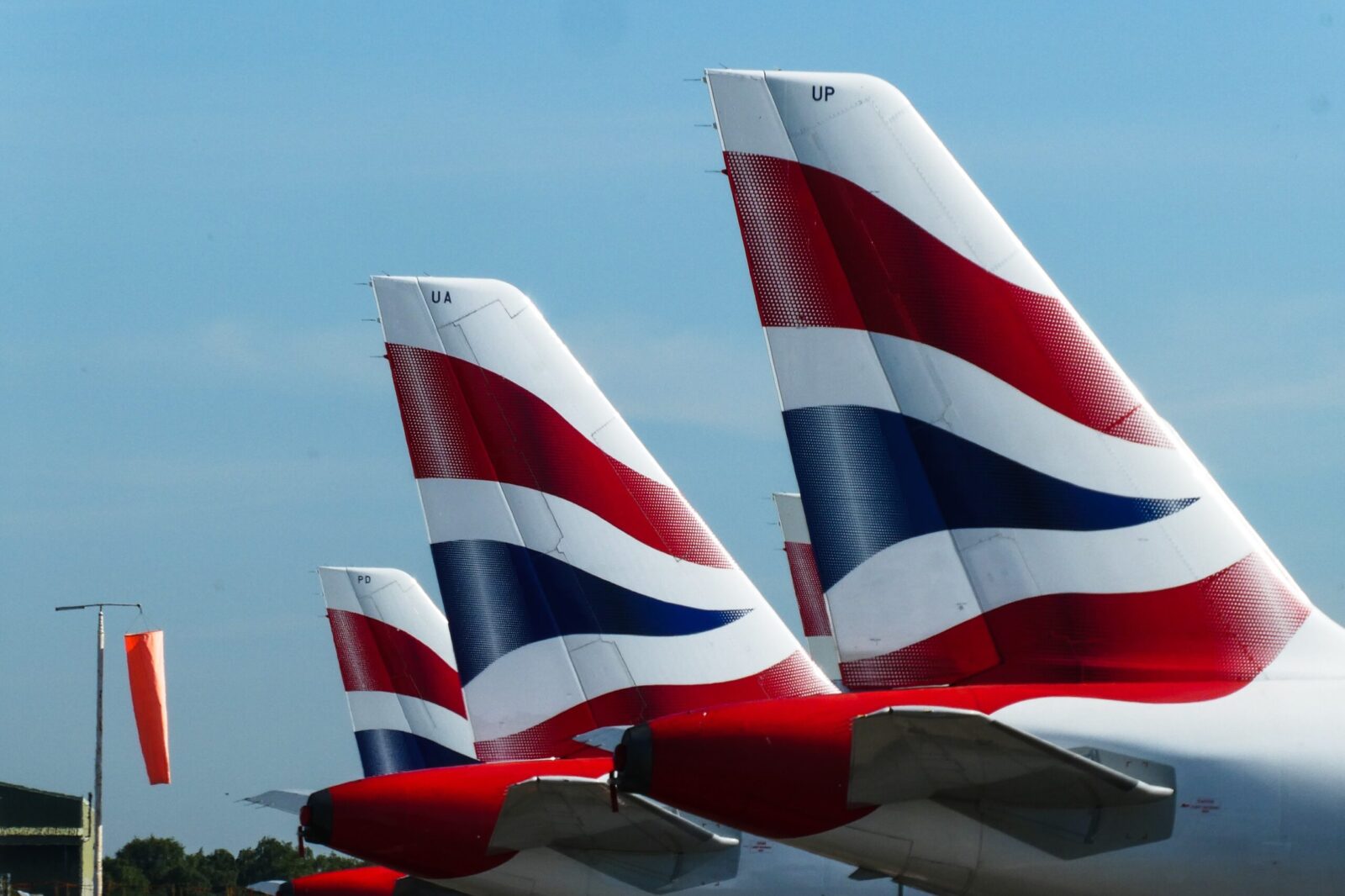 The new year started with much promise for the business travel industry. Air travel is projected to increase from the levels we saw in 2020 and 2021, with the number of passengers on global airlines set to reach nearly 3.5 billion.
Lots of people have a go-to airline or hotel chain they use when travelling, but are you missing a trick if you don't shop around? With air travel getting back to pre-pandemic levels, why would you not want to gain a few extra benefits when your travel? Here at ANGiE Travel, we have compiled our top three individual traveller loyalty programs that you should sign up for in 2022!
British Airways' Executive Club
The Executive Club loyalty program offered by British Airways is excellent! The Executive Club is free to join and has 4 tiers: Blue, Bronze, Silver and Gold. When you join you will start in the blue tier, but the more you fly with British Airways, you collect tier points. The more points, the faster you climb the tiers. Each tier has a range of unique benefits and rewards topped off in the gold tier with free seat selection at booking, complementary first-class check in and boarding, and free access to the first-class lounges letting you travel in style.
The Executive Club also allows you to collect points when booking flights with British Airways and any of their Oneworld partners. Oneworld includes big names like American Airlines and Qantas, opening the door to even more destinations. These points are called Avios. These Avios can then be spent on booking flights and hotels, upgrading your seat, or booking experiences at your destination. You can also earn Avios when booking hotels through one of British Airways' accommodation partners, earning even more Avios. Awesome!
Did you know that you can also earn Avios when shopping online? Shop through the BA e-store and earn Avios to spend on your next British Airways flight at the same time. If you're shopping out and about, then make sure you sign up for one of the British Airways Credit Cards. These cards allow you to earn Avios from your everyday purchases! Doing the weekly shop? Earn Avios. Buying a new pair of shoes? Earn Avios. There are so many reasons to be on this loyalty program, we highly recommend it!
Marriott Bonvoy Rewards Program
If you're looking for rewards for staying in hotels, then look no further than the Marriott Bonvoy Rewards Program.
Marriott Bonvoy's loyalty program allows you to earn points from more than just your room. You can earn points on other purchases during your stay, such as dining, drinks, and even rounds of golf! You can then redeem your points to pay for future stays. Who doesn't love a free night away!
Like British Airways, Marriott has also joined forces with American Express, meaning you can earn points wherever you're spending. Marriott Bonvoy has also partnered with SIXT, allowing you to earn points when renting a car.
Marriott also has a very unique offering with its Marriott Moments. If you save your points, you can unlock once-in-a-lifetime experiences, such as meeting your favourite bands or singers backstage, private dining with top chefs or premier seats to sporting events.
Marriott's program has 6 different tiers: Member, Silver, Gold, Platinum, Titanium, and Ambassador. At the top level, the Ambassador tier, the benefits include 75% bonus points on your stays, exclusive member rates, free upgrades on arrival, free lounge access and breakfasts and 4pm late checkout – all to ensure your stay is first-class.
Emirates Skywards
Emirates' loyalty program, Skywards, makes the most out of every mile. Skywards allows you to earn points and tier points by flying with the airline giant or with their partner airline flydubai.
Skywards gives you the chance to earn points when booking hotels, renting cars, banking with American Express or even when shopping all around the world, from Bicester Village to The Dubai Mall. These points can then be spent on your next trip to book flights or upgrade your seat.
Emirates Skywards has 4 tiers: Blue, Silver, Gold and Platinum. When you hit Platinum, the benefits include free airport lounge access, priority check in and boarding, a 75% bonus on earning Skywards miles and you can gift a free Gold tier membership to a spouse, partner or friend!
Emirates has linked up with Marriott Bonvoy to create Your World Rewards. This gives you exclusive benefits whenever you fly with Emirates and then proceed to stay at a Marriott Bonvoy hotel. Depending on your tier with either Marriott or Emirates, you will then unlock free tier rewards with the other provider. Skywards Silver, Gold, and Platinum tier members can earn miles when spending at Marriott Bonvoy hotels, with Gold and Platinum members receiving benefits such as free late checkout and enhanced in-room Wi-Fi.
So, if you're an avid traveller and you're looking to get a little extra out of your trips, these three loyalty schemes are definitely worth signing up for. Do you need help planning and booking your next business trip? Why not let us do the hard work. Book a demo with one of our travel experts to see how our industry-leading software can arrange your travel plans in just a few clicks.
Get in touch with us today and let us take your travel to the next level.